Call for Submissions: Self-portrait as a Home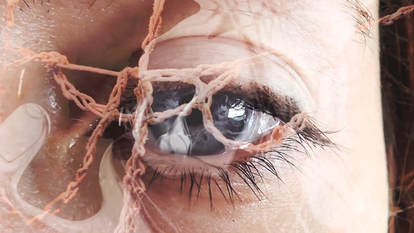 Coriolis Dance Co-artistic Director Christin Call is currently looking for artists, writers, and any interested participants to contribute to the creation of an art installation piece called "Self-portrait as a Home" The accumulated submissions will be used to create the walls and roof of an interactive house-like display for What is Home an Obscure Kingdom an Opera Buffa It's You Always You, presented by Northwest Film Forum at the end of July 2018. Audience members will be invited to create and add their own drawings to the house, as well as walk inside and around the structure.



DEADLINE: Must be received by June 30, 2018

Guidelines:

Draw a self-portrait of yourself as a home. The term "drawing" is open to interpretation and can mean a map, a diagram, an illustration, a poem, a story, i.e. anything that utilizes lines. In addition, any materials that can be used on paper will be accepted--digital, hand-made, collage, etc.

What kind of structure are you? What shapes and form do you have? Is your shape large? Smaller than a thumbnail? Do you have rooms? Do you have doors and windows, stairs and hallways? Do you have a roof and what materials is it made with, what color, texture, incline? How does it feel to be inside your home? What gives it this feeling? Do you let visitors come to your house? Are there objects inside you, such as furniture, decorations, appliances, knick-knacks, mementos? What kinds of sounds, smells, tastes, or touch sensations does your home have? Is there a place in your home that seems very important? What gives it this importance?

Submissions will be accepted on one single-sided 8.5X11" white printer paper ONLY. If your submission must have special handling, please include instructions. If you'd like your submission returned, you must include return packaging and postage.

By submitting your piece you accept the following conditions:
The duplication of your piece for print media, including advertisements and/or book publication.
The use of your name as contributor to the project.

A long-term goal for this project is to create a book from these submissions and their installation. You will be notified at a later date if your piece will be included in the book.

Mail all submissions to:

Christin Call
6631 Ellis Ave S
Seattle, WA 98108

Send inquiries to:

Amy Lambert, Project Manager
amy.projectmanager@gmail.com
---
Bio
Christin Call is a filmmaker, dancemaker, visual artist, and poet living in Seattle, WA. She received her BA in Painting and Art History from Wichita State University in 2004 and has exhibited drawings, paintings, books, photographs, and sculptures in the Midwest and Washington, as well as co-curated exhibitions at the Ulrich Museum of Art and Project Gallery (KS). She was featured as an emerging poet by the Boston Review with a personal foreword by two-time National Book Critic Circle award winner Albert Goldbarth for her series of visual poems that utilized her own invented language, later exhibited at the Ryan James Gallery (Bellevue, WA). She has self-published two collections of poetry, The Mountain? The Mountain in 2008 and cede the crown palaver (failed attempts, false starts, and a sincere apology) in 2014, which was also sold at Open Books in Seattle, WA. Her critical writing has been included in catalogues for the Ulrich Museum of Art as well as arts publications such as Review (Kansas City), F5 (Wichita, KS), SeattleDances, and STANCE: a journal of choreographic culture (Seattle).
​
As a dancer, she received her classical training in the Cecchetti method from Nancy Hervey and Jill Landrith of Wichita, KS, supplemented by studies at the Harid Conservatory, Kansas City Ballet, and Milwaukee Ballet, as well as attending a Gaga Intensives in New York with Co-artistic Director Adi Sawant. She has worked as a principal artist at Metropolitan Ballet of Wichita, Evergreen City Ballet, ARCdance, and Olympic Ballet Theatre. In the contemporary realm she has worked with choreographers such as Jason Ohlberg, Catherine Cabeen, Selfick Ng-Simancas, and Daniel Wilkins, as well as danced in Seattle Opera's production of Pearl Fishers. Christin is currently a Co-artistic Director and dancer of Coriolis Dance where she has created roles in works by Zoe Scofield, Joshua Beamish, Ezra Dickinson, Rainbow Fletcher, and Natascha Greenwalt, among others. Christin's work try to hover (or Private Practice 7) was performed by Coriolis and presented at On the Board's NW New Works Festival 2011. She was a recipient of Project: Space Available's 2011-2012 Artist Residency where she created a performance installation work called An apology for Zeno and the alchemical pattern which included painting, time-based sculpture, crocheted installations of the artist's hair, and a performance with a milk-filled pool and pigment. In 2012 she and Natascha Greenwalt received Open Flight Studio's Flight Deck residency to begin their co-choreographed work Insofar as the landscopic field report. A residency at Studio Current, Seattle, WA which resulted in the full-evening work Unfixed Arias, previewed at the Belltown Collective in 2014 and premiered at Open Flight Studio in 2015. In 2016 she was the recipient of the eXit Space Art Residency in order to develop her first short dance film, Voluntary Caesura, which was awarded Best Dance Film by Seattle Transmedia and Independent Film Festival. A residency and partnership with Seattle Demo Project initiated the assemblage series What is Home an Obscure Kingdom an Opera Buffa It's You Always You, which will be presented by Northwest Film Forum in July 2018. The development of the work is supported by a Creative Residency from Velocity Dance Center and underwriting by Case van Rij.


Artist Statement
My work exists at the intersection of dance, performance, sculpture, installation, film, drawing, painting, and poetry. I am constantly in flux with these many modes of artmaking and am interested in the latticework of layering these forms, so that each retains the powerful density of its form, but is woven into a larger framework.

Like you, I am a being that can't help but search for meaning in chaos, randomness, and circumstance. I am interested in the discoveries that are made in the cognitive process from observing non-order to finding patterns to constructing meaningful narrative. The artistic road from chaos to meaning, for me, is paradoxically built by setting parameters and arbitrary rules for identifying places of anomaly within a working system and manipulating them in a material way. Sometimes this means driving a nail in a piece of wood in the place where a reclaimed frame has been damaged. Or outlining an area on a collage where the layers of paper have wrinkled or separated.

All of my work, regardless of its form, exists as acts of transferring the psychological to the physiological. Artmaking is stimulated by inquiring into and opening the ambiguous wound that is our reality, and through the repetitive process of handling and layering its blood and pain and trauma, transforming it into something more manageable. Something tangible with borders we can see and feel with our hands. Patterns, charts, constellations, movement of the body, an image, words and sentences on the page.
Digital Photography Postcards - 6 pk. variety
$36.08
5.83" x 4.13" Postcards on heavy, premium paper with matte finish
Pack of 6 - each postcard with different photographic image
Shipping included in cost, please allow approx. 10 days from processing to delivery.

​3 available
Permissions in setting--Multi-media painting on collage paper
$534.10
Artist's papers 2010 to 2013, acrylic paint, ink, embroidery thread. 30" x 40". 2014.

A multi-media painting on collage paper. Mounted on foam backing with wooden ledge for mounting.